We are delighted to announce that 'Dancing with the Éire Óg Stars' will take place on 
Saturday the 24th of March at Yarnton Village Hall OX5 1TE, doors from 7p.m. 
The dancing pairs started their dancing practice last weekend and have 8 weeks to perfect their moves. It's guaranteed to be a great night!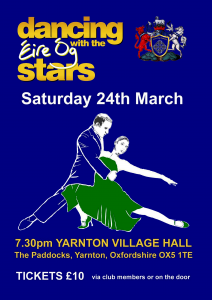 Click here to 

Reply

 or 

Forward